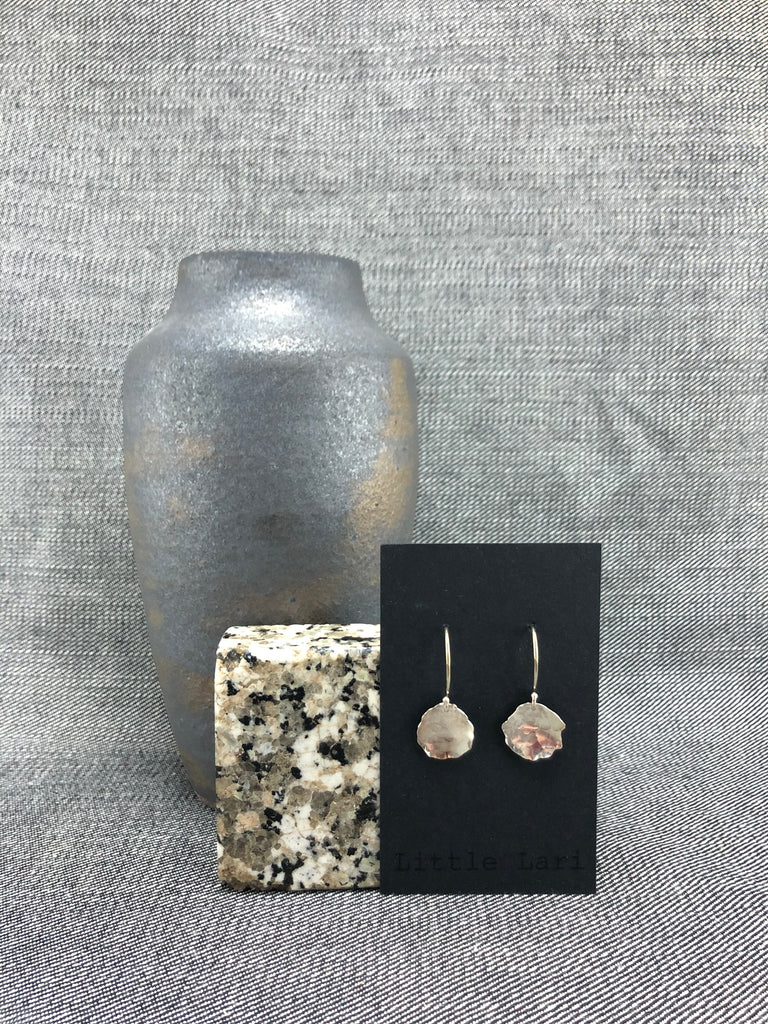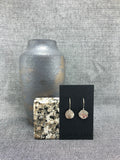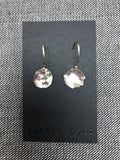 6000
Disk Earrings
Little Lari disc earrings are the product of a designer who appreciates the materials she works with and who understands restraint. Larrisa Kemp's discs are softly hammered into shape creating a delicately faceted surface on the metal that catch the light as they move, perfectly simple.
The disc measures 15 mm diameter approximately.
Larrisa Kemp's journey to becoming a jewellery designer has taken many steps, from learning bone carving in New Zealand, to art and design course in jewellery making in Sydney, to working with a bronze sculptor and alongside her husband Benis, a blacksmith. 
Each pair of earrings will be slightly different due to their handmade construction.