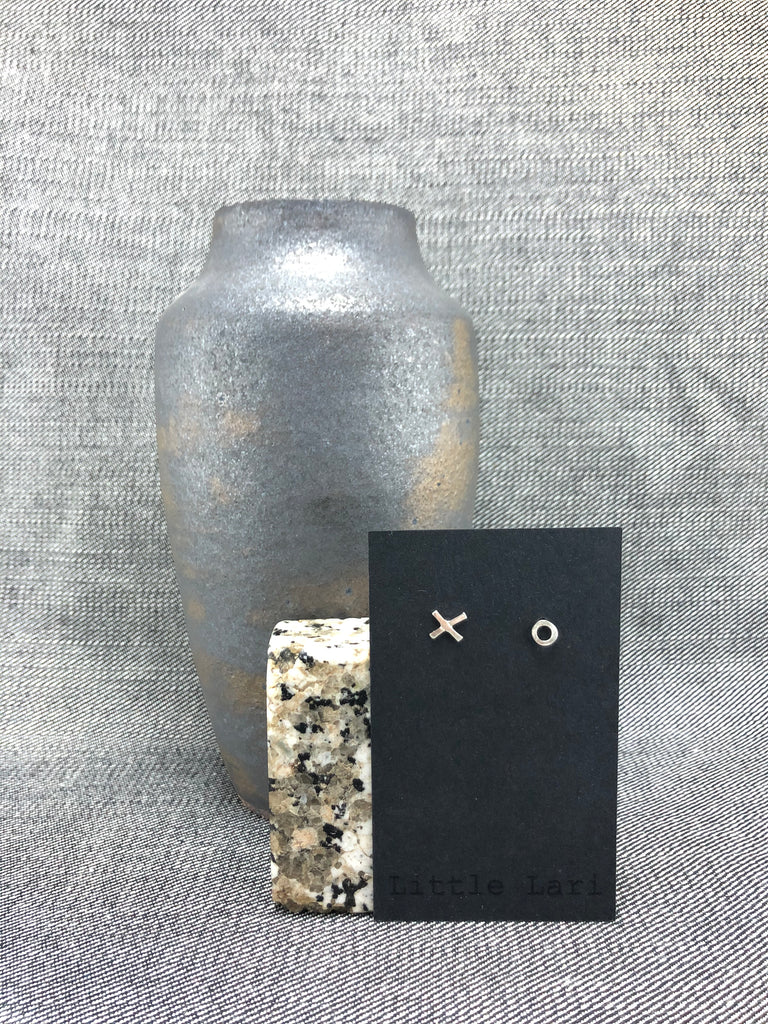 6000
Kiss Hug earrings
Placing, XOXO at the end of a letter to your sweetheart apparently has Christian and Jewish origins. The cross, a symbol of the Christian crucifix to mean sincerity and the zero, a sign off for some Jewish people that wasn't a sign of the cross. Whatever the origins everyone needs a kiss and hug sometimes. If you need to remind someone close to you then we suggest these delicate sterling silver earrings made in Tasmania from recycled silver. Now that's worth a kiss and hug!
X & O measure 8-10 mm square approximately
Larrisa Kemp's journey to becoming a jewellery designer has taken many steps, from learning bone carving in New Zealand, to art and design course in jewellery making in Sydney, to working with a bronze sculptor and alongside her husband Benis, a blacksmith. 
Each pair of earrings will be slightly different due to their handmade construction.